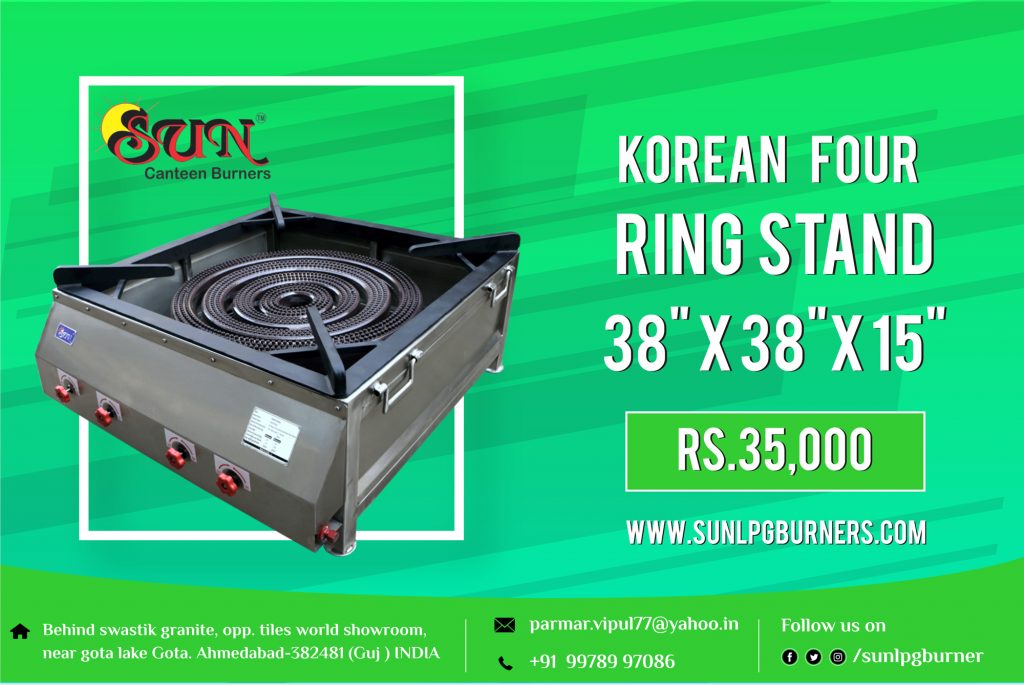 Burner manufacture in ahmedabad
Sun industries have been working in this industry from last 36 years and have been providing high quality secure products of burners for industrial and commercial applications. We provide wide range of burners for all the kind of compatible equipment to provide highly effective result.
Sun lpg burners is also manufacturing fabricate single, double, four gas burner ranges along with chinese range and continental one as per customer requirements.
Our range of products include commercial three gas burner, four burner, two burner, chinese 3 burner range – gas stove, barbecue counter (griller) and barbecue counter.
Sun lpg burners is a leading manufacturer of Cast-iron Casting Grill, Light-Pole. So we have a exclusive range of antique type Staircase, Compound Wall, Gallery and Window Grill.
Sun lpg burners is also having a various type of Old Craft Light Pole, Wall Bracket and Garden Benches.
Sun lpg burners would like to wel-come you at our place and choose your favorite cast-iron Architecture & Interior product for Commercial complex, Garden, Resident Complex and Hotels.
Sun lpg burners can develop any design of Grill, Light Pole Base, Furniture etc. as per coustmer's specification & requirement.